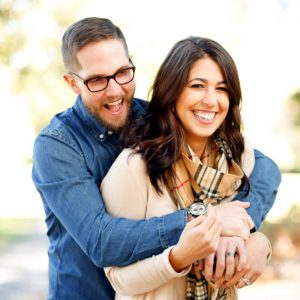 Pacific Pregnancy Clinic (PPC) provides a loving, safe, and confidential atmosphere where a woman can talk with a trained Patient Coordinator. We provide free pregnancy tests, ultrasound scans, prenatal & parenting education, a men's mentoring program and post-abortion counsel. We do not refer for or perform abortions.
All the services of PPC are free and confidential. PPC is funded through the generous donations of individuals, churches and organizations in our community.
We are a pro-woman, pro-child agency that does not profit from the reproductive choices a woman makes. We do not perform or refer our clients for abortion, nor do we ever expose a client to abortion scenes or any type of graphic material. We believe that our clients need to be well informed and free from undue influences in order to make the best possible decision… a decision they can live with.
Since opening in 1986, we have seen over 29,000 clients at PPC. We see an average of 200 clients each month and our clients range in age from 12 years old to women in their 50's.
In April 2001, we began an incentives program (Learning-Incentives For Earning) to help our clients obtain much-needed maternity and baby items. The LIFE Program has grown to include curriculum in Spanish for the ESL client. Clients earn "baby bucks" by coming to the clinic and learning prenatal and parenting education. With their baby bucks, clients can purchase items contained in our on-site "Baby Boutique". Items such as: baby clothes, baby furniture, maternity clothing, diapers, formula and baby food. This program has enabled us to work with our clients throughout the pregnancy and three years after the child is born.
Out of the LIFE Program sprang "somethin' for guys". Men were wanting to learn about pregnancy and gain knowledge on what it means to be a father. With men mentoring men, we have seen the fatherless being trained up to be good fathers.
PPC converted to a medical clinic in 2005 to offer free limited diagnostic obstetrical ultrasound as confirmation for women with a positive pregnancy test. Our clients are offered education on adoption, parenting options and medical facts of abortion.
For women or men, who have had an abortion experience, we offer the lark program; releasing the negative and finding healing… like spring-cleaning, hard but so worth it.
Our clients have indicated that we were the one organization who truly listened to them, provided them with accurate information, and took the time to answer their questions.
One client stated: Thank you for a calm and pleasant experience. You are helping girls that might have no other support — thank you for being a part of our beginning!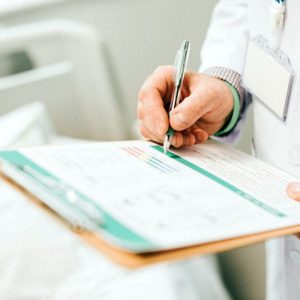 COMMITMENT OF CARE
Clients are served without regard to age, race, income, nationality, religious affiliation, disability, sexual preference, or other arbitrary circumstances
Clients are treated with kindness, compassion, and in a caring manner.
Clients always receive honest and straight-forward answers
Client information is held in strict confidence, according to HIPAA guidelines
Clients receive accurate information about pregnancy, fetal development, lifestyle issues, and related concerns
We do not offer, recommend, or refer for abortions or abortifacients, but are committed to offering accurate information about abortion procedures and risks
Medical services are provided in accordance with all applicable laws, and in accordance with pertinent medical standards, under the supervision and direction of a licensed physician.
We believe in honesty and integrity, thus, all of our advertisements and communications are truthful, accurately describing the services we offer.
All of our professional staff and volunteers receive extensive and continuing training, to best meet our clients' needs.